Sublimation Printing For Beginners 2023 (Easy Guide)
More and more people are entering in personalization business these days. Dye-sublimation printing has enabled many artistic individuals to create and sell beautiful, eye-catching products. You can customize several different objects such as t-shirts, hoodies, mugs, cell phone cases, socks, hats, etc., through sublimation printing.
Sublimation transfer is an easy and economical method of creating customized products. You can start your business from home and produce high-resolution, long-lasting, and vibrant designs with minimal equipment and materials. Sublimation is a simple, cost-effective process, but it can be challenging for beginners. Continue reading to know about sublimation printing for beginners before starting a sublimation printing business, such as printing supplies, printers, computer software, etc. 
What Exactly is Sublimation Printing For Beginners?
If you are a beginner at sublimation transfers, you must first know what sublimation printing is and how it works? Sublimation printing is the process of transferring designs onto a material with the help of ink and heat. First, you need to create a design or image with design software like photoshop. Then you need to print your image onto sublimation paper through a sublimation printer.
Lastly, you will have to transfer the digital print onto a suitable material, such as fabric, by applying heat and pressure. The designs are durable, water-resistant, and fadeproof as the ink completely immerses in the material.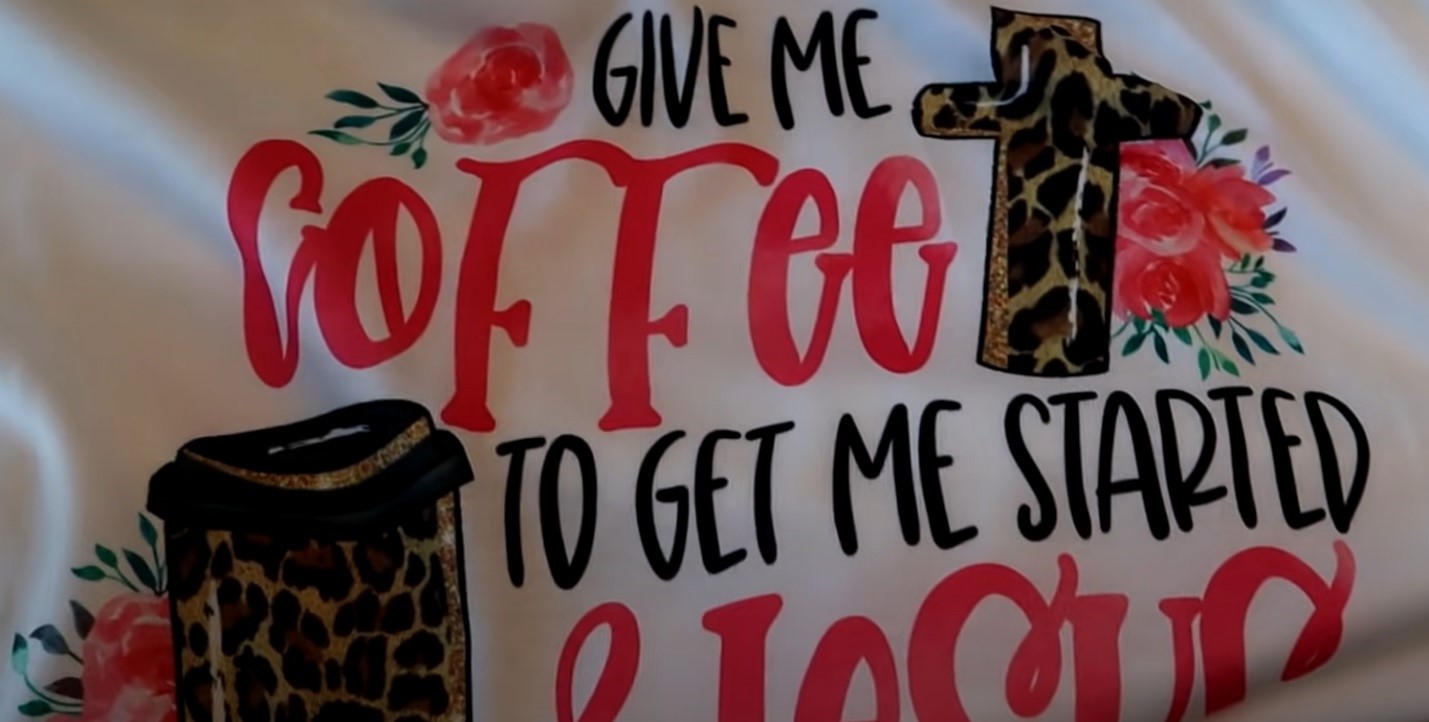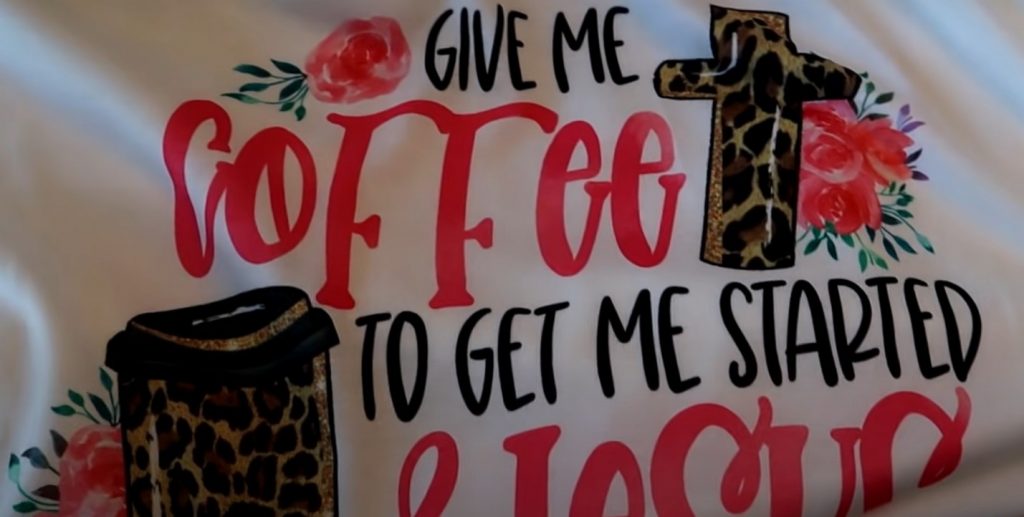 What do You Need to Start Dye-Sublimation Printing?
Here's a breakdown of the supplies and machines you need to perform dye-sublimation transfers.
Sublimation Printer
A dedicated sublimation printer is a requisite for sublimation transfers. You can either invest in a SawGrass printer exclusive for sublimation printing. Sawgrass printers are sturdy and versatile, and you can use them to customize a wide range of products such as ceramics, apparel, cellphone cases, plaques, and many more. Or, if you are a beginner, you can purchase a cheaper Eco tank printer and convert it into a sublimation printer. For larger sublimation transfer projects like customizing pillows, banners, etc., you will need a larger printer that supports a size of up to 24-in.
Heat Press
A heat press is one of the primary equipment for the sublimation transfer process as you need a heat source to transfer the digital print onto the material. The type of heat press you will require depends on the end product you are trying to achieve. Such as, for mugs, water bottles, and glassware, you will need a mug press or oven.
There are different options available, from affordable, consumer-grade machines to professional-level, super expensive ones. The size of the material that you will be using is also significant. A large heat press with a big plate will allow you to work with larger objects.
Read Also: Heat Press For Sublimation
Sublimation Paper And Ink
Sublimation printing is not possible with regular paper and inks. You will need exclusive sublimation paper (also known as transfer paper) and sublimation ink. These supplies are essential to creating and transferring high-quality, vibrant designs onto fabric, ceramic, wood, etc. These ensure excellent prints, accurate color management, and appropriate printer pix-elation density.
Additional Accessories
These are extra supplies that you may or may not need. But, it is good to acquire them before starting your sublimation projects to avoid inconvenience and errors. The supplies include:
A lint roller: to pick up dirt or debris from the material before sublimation transfer.
Heat-resistant tape: It does not melt when you apply heat to it. You can use it to prevent your sublimation blank from moving during the heat transfer process.
Heat-resistant gloves: to ensure you don't burn your hands while performing the heat transfer process.
Silicone sheet: it will protect your heat press from sublimation ink bleeds.
Protective paper or cardstock: place it under the sublimation blank for protecting your work surface.
Foam rolls: you may need to use them for sublimation transfers on fabric. It will protect the material from heat and ensure no press lines occur on the garment.
Cutting tool: you can use a knife, a rotary blade, or other sophisticated cutting equipment, depending on what you look forward to creating.
Design Software
You will need photo editing software to create and edit your designs for sublimation transfers. You might also want to color correct your pictures when working with an inkjet printer. There are a number of soft wares that you can utilize, such as Photoshop, Adobe Illustrator, Canva, Affinity, Corel DRAW, and others. Some of these are free, while others may charge a subscription fee.
You can choose either of them depending on what you want to print, what material you are using for crafting, and whether or not you would like to pay subscription charges. You can use the Cricut Design Space and Creative Studio software, coming with a Sawgrass printer and a Cricut machine. These also have excellent customization features. They are easy to use and have excellent design libraries that you can use to produce high-quality customized products.
Sublimation Blanks
Now that you know how sublimation printing works and what supplies you need to perform sublimation transfers, it is time to decide what products to customize. Remember to use objects made of polyester or have a polyester coating for expert-level quality and graphics. Natural materials such as pure, 100% cotton are unsuitable for sublimation printing as they do not have the pores to absorb the ink. But, you can use a fabric that is a mix of 60% polyester and 40% cotton. Here is a list of materials appropriate for sublimation printing:
You can digitally print your designs through sublimation transfer on apparel such as t-shirts, sweatshirts, socks, etc. Other objects that you can customize include handbags, phone cases, mousepads, pillows, blankets, signs, tablecloths, and several others.
Ceramics are suitable materials for sublimation printing. You can customize mugs, glasses, water bottles, jars, mirrors, ceramic floor tiles, and much more.
Vinyl sublimation printing is exactly like sublimation transfer with other materials. Make sure to cut the products you need to customize in shapes. You can create customized floor or car decals, retractable banners, etc., through vinyl sublimation transfer.
ALUMINUM, METAL, AND WOOD
You will get high-quality results if you use aluminum and metal. They are highly appropriate for sublimation printing. You can print and design a number of objects like keychains, ornaments, license plates, landscape photos, glossy portrait photos, etc.
Although wood does not contain polyester, you can use it for sublimation transfers by coating it with a polysubstance.
NOTE: using a dark-colored garment for sublimation transfer is a bad idea. Your image or design will not be visible. We recommend using white or other lighter colors.
Why is Sublimation Printing Better than other Alternatives?
There are many other methods of image transferring like screen printing, vinyl transfers, embroidery, etc., so why choose sublimation printing? Choosing sublimation transfer over other methods has several advantages. It is cost-effective. You can get your business up and running swiftly without making hefty investments in machinery and dedicated workspaces.
You can get the equipment at an affordable price and start your small sublimation printing business from home. While other images transferring methods take considerably longer to generate the end results, sublimation transfers deliver better, high-quality, detailed images quickly and efficiently. The designs will be durable and will not crack or fade after numerous washes. Sublimation transfer is also more versatile than other image transferring techniques and allows for better customization.
Now that you have all the relevant information on sublimation printing, you can start your projects without hesitation. There are plenty of resources available on social media platforms to guide you through the process of sublimation printing. You can also find and get a guide about the best sublimation printers for beginners, the best Epson sublimation printers and printers for t-shirts.
Happy crafting!
I am Mason, a Team Leader & Writer, a proactive and collaborative individual who works closely with my team to achieve shared goals. I am skilled in managing projects and am able to lead my team to success by setting clear expectations, providing guidance and feedback, and fostering a positive and productive work environment. I have a deep understanding of printers, sticker printers, label makers, sublimation, and craft markets, and use my knowledge to produce high-quality content that is both informative and trusted for the readers.