Stickers VS Decals and Stickers VS Labels 2023
Stickers, labels, and decals. On the face of it, they all look the same. You may as well think that they are the same objects. But that's not quite right. Today, you will know all about stickers vs labels and stickers vs decals. While their printing process is alike, and they stick to different surfaces, there is a significant difference between these three.
From the way you make them to how you use them, there is a meaningful difference that you may not be familiar with. Some of you might contemplate using these to promote your small business, so we will provide a breakdown of the similarities and differences between these three to help you understand which one best suits your needs and objective.
What is a sticker?
A sticker is a type of label. The general use of a label is to identify or provide information about an object. Stickers, however, are flexible in nature. You can use them for several different purposes. They are also more graphic in design than labels. The customary use of stickers is to portray logos, pictures, illustrations, etc. Whether you want to promote and advertise your brand, convey a message, support a cause, or showcase your creativity.
Stickers can be your best bet! You can stick them to just about anything and anywhere you want. Paste them to your mobile phone cases, laptops, cups, bottles, or anything else that comes to your mind.
You can print your stickers, make them from cut vinyl, or leave them blank to write or draw on them. Custom stickers are an excellent way to advertise a brand. Reddit is a prime example of a small business that grew into a large one by advertising and promoting with the help of stickers. You can design your custom stickers and distribute them to your customers. If your sticker designs resonate with your customers, they will gladly apply them anywhere, and your brand will attain visibility.
Since you are making them pass on, and you are unsure where your customers may stick them, you should use vinyl or polyester to make them durable enough to survive outdoors. Vinyl stickers can be matte or glossy with a thickness of up to 4 mil. They do not soak up water and allow you to easily clean dirt, mud, or other substances from the stickers.
Vinyl or polyvinyl chloride stickers are durable enough to last a period of eight years. You can also add a UV varnish or laminate them to protect them from sunlight, rain, and other harsh elements.
Since you have the liberty to print your own stickers, you can choose just about any design that you want to. You can download a photo from the internet or design an image yourself. You can even write or draw in your stickers. The possibilities with stickers are endless.
Typically, a sticker has two layers. A decorative layer with a pattern or image with a sticky back and paper on the back for easy peel and paste application. There are two types of stickers: die-cut stickers and kiss-cut stickers.
Die-Cut Stickers
Die Cut Stickers are available in two finishes, glossy or matte, and each sticker is cut individually with no visible backing. It ensures that when you apply them to a surface, there are no uncomfortable excess pieces of vinyl on the other side.
Die-cut stickers have a slit on the back so, you can easily peel them and stick them to your favorite objects or surfaces. If you have a specific shape and design in your mind. For example, a car, tree, or fruit, die-cut stickers would be a favorable option. They are cut to size and don't have any additional backing or border around the sticker.
Kiss-Cut Stickers
Kiss-cut stickers come in a sheet or roll instead of being individually cut. It means that there will be multiple stickers on a sticker sheet. Kiss-cut stickers are cut only through the top vinyl layer. You can peel them out of the backing material without splitting or fraying. As the paper backing stays intact, you can add information about your brand around the outer edge of the stickers.
Opt for kiss-cut stickers if you want to include additional detailing or information on your stickers. Bonus: you can peel a lot of stickers quickly. Die-cut stickers are preferable for custom stickers. But, you can go for kiss-cut stickers if you are sure about the surface you will stick your stickers to.
What is a Label?
A label is a small sticker made with paper, plastic, or similar material that depicts information about an object. Labels go on shipping boxes, envelopes, store shelves, etc. You may often see them providing information or usage instruction on the packaging of different products. They are well-suited to indoor applications such as name tags, address or shipping labels, etc., and stick on smaller surfaces like jars, bottles, cans, etc.
You May Also Like to Read: Best Label Maker For Professional Organizer
Labels can handle moisture and oils present indoors but, they cannot withstand the outdoor atmosphere. Exposure to the outdoor environment will damage them. You may have seen a label describing product ingredients or relevant information on your favorite soda cans or snacks. Unlike stickers, labels display a brand or product's information in a textual format. They do not illustrate pictures or graphics, except brand logos.
The information could include manufacturing and expiration dates, warnings, product specifications, directions, etc. The central object of stickers is to promote a brand. On the other hand, labels provide critical information about a product to consumers and serve as an effective marketing tool.
You can design custom labels in the same way you design custom stickers. There are different materials for custom labels, such as glossy, matte, and paper labels. You can also make custom labels through full-color process printing. This way, the colors of your brand logo on the product label will be accurate and vibrant. You can get as creative as you want with custom labels. You can make them in different shapes and sizes up to 11 x 14 inches.
One option that many retailers employ to stand out is a creative label design featuring an unconventional material. Such materials include Metallic, Holographic, Clear, or Kraft paper. If you are selling something oil-based or a product stored in refrigerators, choosing an oil and water-resistant material is a sound option.
BOPP (biaxially oriented polypropylene) is a thin material perfect for printing labels. It works with pigment-based printers and represents label designs in detail. BOPP labels are durable and are specifically suitable for food product packaging. Labels come in two forms: roll labels and sheet labels.
Sheet Labels
Sheet labels are ideal for smaller projects. They allow easy and quick peel and stick application. There are multiple labels on a single sheet, so it is more appropriate for projects where all the labels contain the same information. You can easily print sheet labels if you have an inkjet or laser printer available. Sheet labels are also suitable for the full-color printing process.
Roll Labels
Roll labels are perfect for high-volume label applications. You can apply them by hand or machine. You can only print them with a dedicated label printing machine. Roll prints are more efficient when each label has to be unique and represent different pieces of information, such as shipping labels or barcodes. Roll label printing machines print in black and white, so consider them if you expect to make monochrome labels.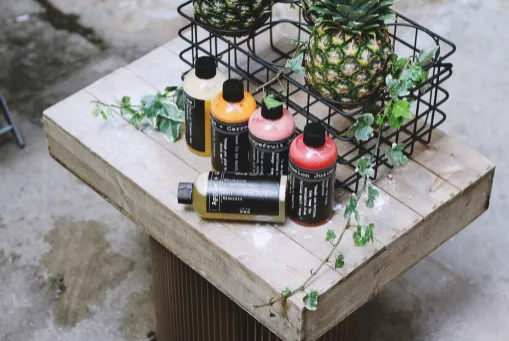 What is a Decal?
Decal is a type of sticker. But, not all stickers are decals. A decal is a decorative sticker well-suited for outdoor applications. A decal has three layers: paper on the back and front and a sticker design or image in the middle. You can effortlessly transfer decals from one surface to another. Just like stickers, decals are graphic in nature. The only difference is that they are in larger formats and are suitable for sticking to surfaces like glass, floors, and walls.
You can print them in a variety of shapes and sizes. There is no limit on size when making decals. You can print one large enough to cover an entire vehicle. You can make decals with an eco-solvent printing process or with latex inks with the help of a thermal transfer color printer. Decals are usually printed on vinyl or polyester with a permanent adhesive. Therefore, they are highly durable. Decals have a longer lifespan than stickers and labels. Decals can be die-cut or kiss-cut, made through similar processes as stickers.
Die-Cut Decals
A die-cut custom decal is when the paper backing and the sticker are cut identically to your design. Custom vinyl decal stickers are a good source of showcasing your brand uniquely and attractively.
Kiss-Cut Decals
Kiss-cut decals are cut through the vinyl in the shape of your design but not through the paper. Your distinctive decal design is revealed when you remove the paper backing of kiss-cut decal stickers.
Stickers Vs Labels; Differences And Similarities
Even though stickers and labels are different, they have a lot in common. Let's look at their differences and similarities and identify where to use each of them.
Differences:
| Heading | Feature 1 | Feature 2 | Feature 3 | Feature 4 | Feature 5 | Feature 6 | Feature 7 | Feature 8 |
| --- | --- | --- | --- | --- | --- | --- | --- | --- |
| Stickers | Larger and thicker. | Stickers are created from thick vinyl to make them durable enough for outdoor application | The prices of stickers are economical. | You can use it for marketing, advertisement, personal giveaways, scrapbooking and others. | Created for distribution. It is up to the end-users where they want to stick them. | Longer life span. | Stickers are removable. | Stick to smooth surfaces. |
| Labels | Smaller and thinner. | Labels are mostly made of BOPP. | Labels are expensive. | The main purpose of using labels is to provide relevant information about an item. | Created for specific surfaces. | Labels do not last as long as stickers. | Labels can be both permanent and removable. | stick to cardboard, plastic and similar surfaces. |
Similarities:
Both labels and stickers have an adhesive on the back for sticking them to different surfaces.
They have a paper backing to protect the stickiness.
The equipment required to produce stickers and labels is similar.
Labels and stickers can be printed on the same materials.
Stickers Vs Decals; Differences And Similarities
Stickers and decals are identical in many ways. The only difference is that decals are larger in size, more long-lasting, and serve decorative purposes.
Differences:
| Heading | Feature 1 | Feature 2 | Feature 3 | Feature 4 | Feature 5 |
| --- | --- | --- | --- | --- | --- |
| Stickers | The adhesive layer on vinyl stickers is comparatively thinner than vinyl decals. | Stickers can be used for both indoor and outdoor applications. | A Sticker has two layers. | Stickers come in different sizes. These can be small and large. | Digital printing is best for stickers. |
| Decals | Vinyl decals have a thicker adhesive layer than vinyl stickers. | A decal is a decorative sticker that is applied outdoors. | Decals have three layers. | Decals are larger stickers. | Screen printing is best for decals. |
Similarities:
Stickers and decals are made from similar materials.
Both stickers and decals can be either kiss-cut or die-cut.
They are both thick and long-lasting.
Both stickers and decals are suitable for outdoor applications.
Stickers, labels, and decals are all similar in their properties and qualities. The difference lies in their intended use and application. Stickers are appropriate for illustrations and brand promotions, labels provide information, instructions, or cautions about specific objects, and decals serve advertisement and decorative purposes.
Read Also: How to Make Waterproof Stickers (09 Incredible Benefits of Waterproof Stickers)
Knowing the differences and similarities between stickers, decals, and labels will help you determine which product best suits your needs. We hope the article was helpful in understanding stickers vs labels, stickers vs decals, and the difference between stickers and labels and the difference between stickers vs decals.
Thanks for Reading!
I am Mason, a Team Leader & Writer, a proactive and collaborative individual who works closely with my team to achieve shared goals. I am skilled in managing projects and am able to lead my team to success by setting clear expectations, providing guidance and feedback, and fostering a positive and productive work environment. I have a deep understanding of printers, sticker printers, label makers, sublimation, and craft markets, and use my knowledge to produce high-quality content that is both informative and trusted for the readers.