How To Make Stickers with Tape? (An Easy Guide 2022)
There are a lot of methods for making stickers. Are you interested in How to make stickers with tape?
Making stickers are among the most versatile and cost-effective ways to express your creativity. Stickers have graphics and labels with information about the product or the company. With multiple inspirations and ideas to make stickers, the process of making stickers is quite simple. Usually, a sticker is a picture with a sticky back that easily fits into a journal or a diary page, even on your t-shirt. Everyone likes to dictate their belongings to reflect their personality and taste personalized.
Stickers are undoubtedly the most known types of printing products that can serve informational and Advertising purposes. With a wide variety of formats, shapes, styles, and Designs of similar advertising printing, you must not require a special printing center. Many people believe that the printing of stickers is not an unnecessary type of printing product and a market strategy. However, stickers are now significantly crucial in any business advertisement. 
Furthermore, the scope of the application of stickers is quite diverse nowadays. For instance, you can use interior stickers because they serve as a kind of decor element and also help you decorate your room. As stickers usually contain all necessary information regarding the product, they can be used to label food equipment, medicines, households, and every product.
With its composition and rules, logo and branding act as an advertising print that you can put a logo or brand name on. Stickers can also be used for warning signs, decorative functions, or the orientation in the room. In this article, we will share information about how to make stickers with tape. Get ready!
Essentials to Make your Stickers using Tape – DIY
If you are into a crafting project and want to make stickers on your own, you can make stickers from scratch by using wax paper and take. But before making stickers, there are some necessary materials that you should take care of.
First and foremost, you need to have a nice pair of Scissors with a sharp blade. Otherwise, there is a great possibility you have ripped edges, and your sticker will not turn out even.
The second most important thing while making stickers at home is wide tape. While choosing an adhesive tape considering its width is important. In any case, it is recommended to have a wide adhesive tape where, as you can also use glitters and paints to enhance your final product.
When it comes to having a picture, you can draw it by yourself or print a design from the internet that you love the most.
Easy Steps-How to Make Stickers with Tape
Many people wonder how to make stickers at home. Anyhow the process of making stickers with tape is so simple and does not take a lot of time, but concentration is a must. If you have excellent creative skills, you can create your stickers by following these simple steps.
1. Prepare your Adherent
The first and foremost step in making stickers at home is preparing the adhesive. It is equally important to compose a special adhesive composition that the stickiness of your sticker totally depends upon. To do this, you will need gelatin and a quantity of boiling water. For instance, If you are using one pack of gelatin, you will need approximately 40 ml of boiling water and one tablespoon of sugar.
You will also add a few drops of aromatic extracts to add originality because gelatin has a nasty smell. Put all the ingredients and mix until smooth. A mixture is a form of glue, and it is also important to consider consistency. Take care of the titles of containers for maintaining competition.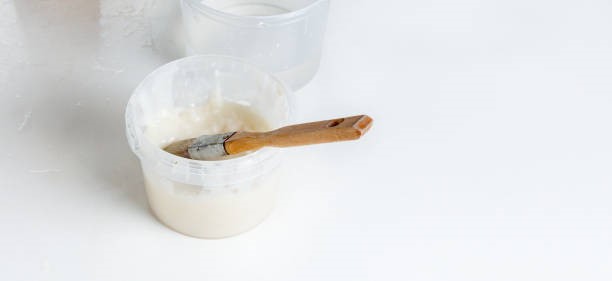 2. Create and Prepare your Design
To create a sticker, it is important to have a design you want to print. For the sake of doing it yourself, you need to cut out the picture you want to make a sticker of. You can find some pretty illustrations online from free image websites and print them in color. When making new stickers, you can use different cutout methods to create versatility in your designs. For instance, you can give your stickers a rounded cut, heart shape cut, straight edge cut, flexible cut, or even an exact cut.
Cut your design and place it on a regular paper sheet. Use your brush to crease the back of your sheet with the prepared glue. Before you apply the sticker, make sure that your adhesive glue is completely dry. take care of the container where you are going to place your stickers.
3. Give a Nice Cut
If you need a straightforward rectangular or square cut, you can use a normal cutter or a regular scissor. Most importantly, if you're going to cut the sticker yourself, it is recommended to opt for whole sheets of sticker paper. Nevertheless, if you are thinking about something detailing, consider a cutting machine such as a Cricut machine that gives the best out of your creativity.
However, if you are using a clip art image that you want to print out or magazine graphics, it is recommended to cut each image into the particular shape that you want for your DIY sticker project.
4. Select the Printing Tape
When it comes to selecting the printing paper, you can use single or double-sided tape to make your stickers—all you need to do is cut out the print you like and take it all over the tape. Cut and stick a piece of packing tape slightly more than you design on a piece of paper. Make sure to have some extra tape around your actual sticker and take care of the absence of overlap. In the next step, smooth out your laminated drawing and ensure that there is no single air bubble left under the tape.
5. Put in warm water, and you are Done
The last but not the least step in making stickers with tape is to put your almost finished sticker in a warm water tank. Place your sticker in warm water for at least 5 minutes. Remove it from the water and carefully remove the paper layer from the sticker. As a result of this, you will get a printed image on a sticky layer of tape. Dry your tape, and the sticker will be ready immediately.
You might be interested to read: How to Make Waterproof Stickers (09 Incredible Benefits of Waterproof Stickers)
Final Thoughts
Making stickers with tape at home and using your doing-it-yourself capabilities can be so much fun. It is obviously not as easy because some of its parts are super tricky to handle. It is always a relaxing method to shut out your troubles and make some super classy stickers. Clear sticker paper is always a great option to consider if you want to get transparent stickers.
It is evident that making stickers with tape at home can significantly save your budget, and with the right approach, you can implement all the processes that result in a lively product. Feel free to try experiments, get some patience, believe in yourself, and make the perfect stickers.
I am Mason, a Team Leader & Writer, a proactive and collaborative individual who works closely with my team to achieve shared goals. I am skilled in managing projects and am able to lead my team to success by setting clear expectations, providing guidance and feedback, and fostering a positive and productive work environment. I have a deep understanding of printers, sticker printers, label makers, sublimation, and craft markets, and use my knowledge to produce high-quality content that is both informative and trusted for the readers.