How to Make Stickers Sticky Again-No-Fuss Ways 2023
Kids or adults; everyone loves stickers. You can use them for crafting and scrapbooking or stick them to your cars, laptops, phone cases, and whatnot. No matter how good the quality of the stickers is, they will lose their ability to adhere at some point. If you have often wondered how to make stickers sticky again, continue reading the article to find the answer.
Don't we all hate when our favorite stickers start losing their tackiness and refuse to stick to a surface? We have all been in situations when we did not want to throw away a sticker we loved, but we had to. Though restoring the original adhesive can be challenging, it is always possible and super easy to add a fresh coat of adhesive and make the sticker sticky again. You can revive your stickers and bring them back to life by following a few helpful tricks we will share with you.
Find the Cause How To Make Stickers Sticky Again
To make your stickers sticky again, you need to find why they wouldn't adhere to a surface. There can be several reasons sticker won't stick to a surface. For example, if the surface isn't clean and smooth, the stickers will not stay on it and keep falling off. Clean the material or surface to remove any dirt or debris that could possibly be causing the problem. If you have analyzed the situation thoroughly and determined that the issue is indeed the adhesive, you can use any of the following methods to bring back the stickiness.
07 Methods to Bring Back The Stickiness
Use Spray Glue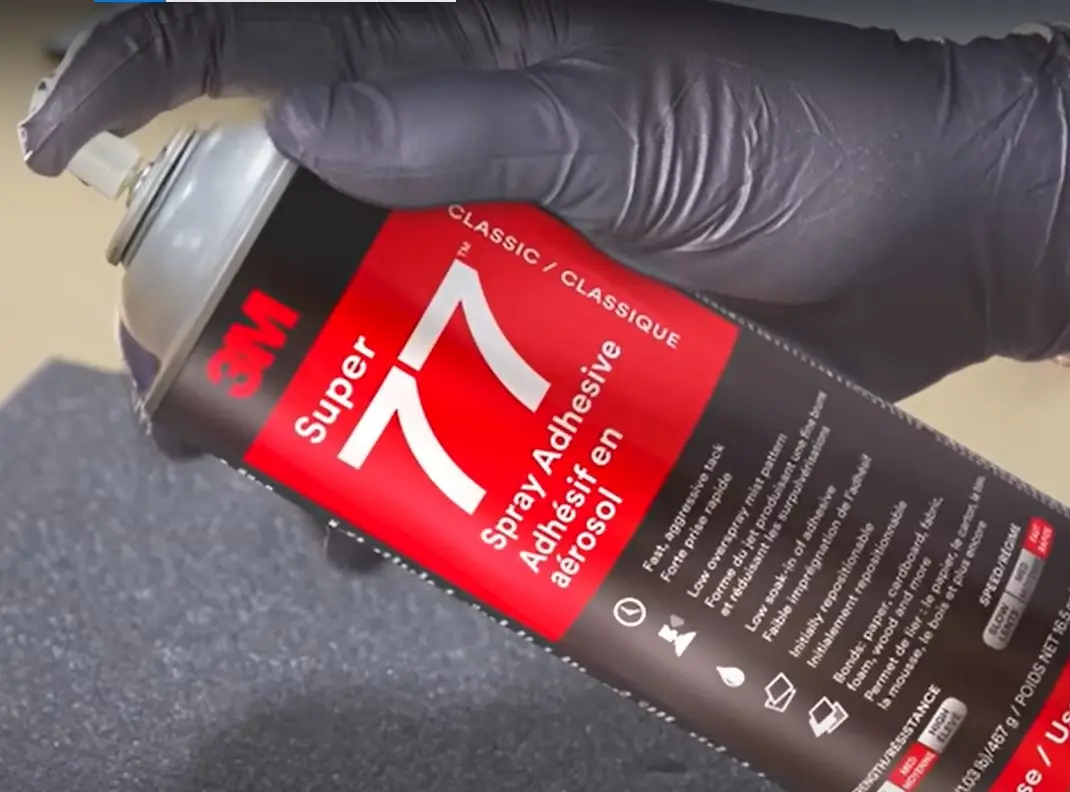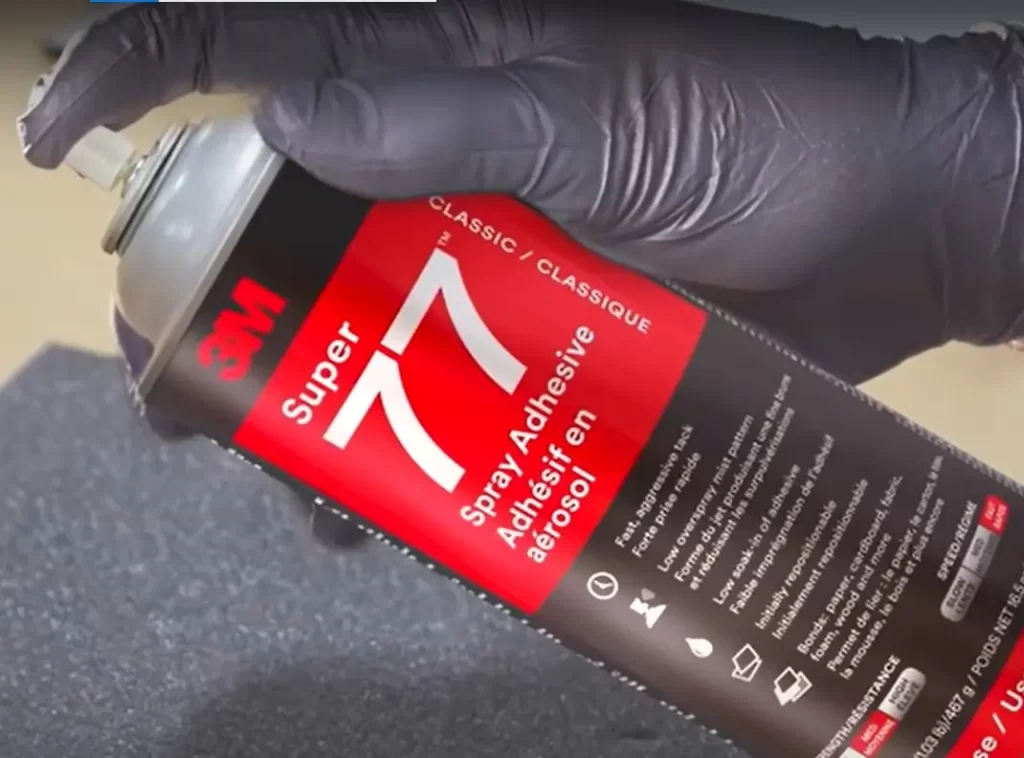 If your stickers have lost their adhesiveness completely, you can add a fresh layer of adhesive to them. Use spray glue like 3M, Super 77, or others. A multipurpose spray adhesive does an excellent job of rescuing old stickers. First, clean the stickers with a damp towel or sponge to remove dirt. Now, spread an old newspaper or scrap paper on a flat surface. Place your stickers image- down and spray an even coat of glue over them smoothly.
Make sure not to overspray and let the glue dry for at least thirty minutes. You can then stick the stickers to a surface of your choice or attach them to wax paper and save them for later. Spray the adhesive on the wax paper and stick the stickers onto it; peel them later when you need to!
Read This: Best Glue for Stickers
Use Repositionable Glue
You must have used repositionable glue sticks to attach pictures to your scrapbooks, photo albums, or arts and crafts projects. It is also helpful in making old stickers reusable. Repositionable glue has temporary adhesive and is safe for all surfaces and materials. The moisture and adhesive attributes reactivate the original stickiness of old stickers.
Apply the glue to the back of the sticker with a cotton swab or small paintbrush. You can also use Easy-Tack by Krylon, a repositionable adhesive spray. Once it dries, the sticker is as good as new ready to stick to any object you want. Make sure not to use a lot of products and ruin the sticker in the process.
Rubber Cement to the Rescue
You can use rubber cement to revive your old stickers. But the surfaces you can stick it to are limited. You can use the stickers restored with rubber cement for scrapbooking or paste them on windows or mirrors, but it is not advisable to stick them on walls as they might ruin the paint. Use a cotton-tipped applicator or a small paint brush and apply the rubber cement to the back of the stickers.
You can also use a little water and apply the watery mixture to your stickers. Let it dry, and then apply a second coat of the product onto the stickers. Your old stickers are now ready to use. They are easily removable and repositionable if you change your mind about where to stick them.
Use Sticker Paper
You might have used sticker paper to make new stickers from scratch and for your scrapbooking and crafting projects. What if we told you, you can also use it to rescue your old favorite stickers? First, you need to clean the sticker to eliminate dirt and grime affecting their stickiness. Use a damp sponge or wash them gently with lukewarm water. Once the sticker is clean, stick it to sticker paper, and you are good to go.
Use Sticker Maker
If you have made your own stickers at home, you must have used a sticker maker before. It is a machine that applies adhesive to turn pictures into stickers. The Xyron X 150 sticker maker is a handy, affordable tool perfect for small stickers up to one and a half inches wide.
For larger stickers, you will require more advanced sticker makers like Xyron Create-a-sticker capable of making large stickers. All you have to do is to run the old sticker through the machine, and you will have a renewed sticker with a fresh layer of adhesive.
Use Adhesive Tape
An adhesive tape can restore the stickiness of used stickers quickly and easily. Start by cleaning the back of the stickers with a damp cloth or run them under water to remove dirt and debris. Cut a strip slightly larger than the sticker off the tape roll. Stick the sticker on the tape strip and press it tightly. Cut the sticker with scissors neatly around the edges to remove the excess tape. Your sticker is ready!
Use Double-Sided Tape
A double-sided tape is an excellent tool for refreshing old stickers as it has adhesive on both sides. You can stick the old stickers onto the double-sided tape with the same technique we applied with the adhesive tape. It has a protective layer on the other side that you can easily peel when you need to use the sticker. Make sure you clean the sticker thoroughly before attaching it to the tape. Also, cut the sticker cleanly around the edges; so the sticker does not look messy.
If you are a sticker collector and enthusiast, replacing old stickers that won't stick may not be a pleasant experience. No matter how much we despise it, the adhesive on the back of our favorite stickers will fade with time. With these quick and easy methods, you can restore their stickiness and save money you would otherwise spend on buying new stickers.
I am Mason, a Team Leader & Writer, a proactive and collaborative individual who works closely with my team to achieve shared goals. I am skilled in managing projects and am able to lead my team to success by setting clear expectations, providing guidance and feedback, and fostering a positive and productive work environment. I have a deep understanding of printers, sticker printers, label makers, sublimation, and craft markets, and use my knowledge to produce high-quality content that is both informative and trusted for the readers.