How to Make Stickers Without Printers 2022 (Follow Easy Steps to Make Stickers Without Printers)
Stickers can be a rewarding solution for everyone. Whether it's a small business owner looking for a way to promote their business by distributing customized items or a hobbyist who simply enjoys creative craft projects at home. Have you ever wanted to make your own stickers but felt like it's too expensive to buy sticker-making equipment or a dedicated sticker printer? Then this article is all about how to make stickers without printers. We will teach you how to make stickers at home without a sticker printer and supplies using a few household items. Here is a method of creating stickers that is both fun and easy to do at home.
How to Make Stickers without Printers
Supplies You Need:
Firstly, you will need
a sticker sheet
a clear contact adhesive
a magazine paper
some rubber stamps
ink pad
some washi tape
and some magazine cutouts of your favorite pictures and quotes.
A sticker sheet and an adhesive are mandatory. Other than that, anything else is your choice. All you need to do is collage, draw, watercolor whatever you prefer onto the sticker sheet. There is no limit when it comes to being creative and artsy! The upside of designing your stickers is that each sticker can be unique. When your sticker design is ready, put clear adhesive on it and then cut it out. Your little sticker is ready to go.
Read Also: How to Make Your Own Stickers with Printer?
MAKING STICKERS WITHOUT ANY COPY PAPER OR PRINTER
You don't need any printer or copy paper for this sticker DIY. Take any plain white paper and some wax or parchment paper. This waxy surface won't let your stickers stick onto it. Use your phone to save images and patterns you plan to convert into stickers.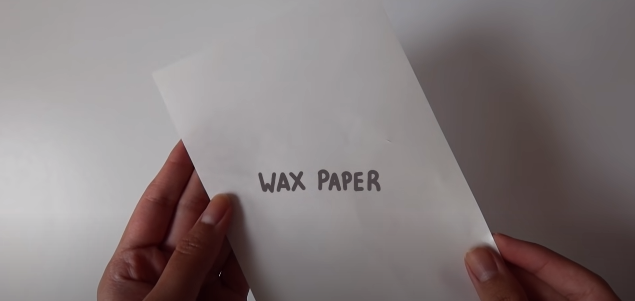 MEASURE THE SIZE
After that, measure the piece of paper to know the accurate size. Once you have figured out the size, place the copy paper on top of your phone or any other electronic device that you are using to trace the images. Then, using your pencil, trace along the outline to make sure you get that exact same image onto the paper. You can find eye-catching pictures on google. We also recommend writing or drawing your own design. But, using your phone can be a great alternative if you are not good at drawing. You can participate in this DIY even with fewer drawing skills.
Another tip is to trace the images in dark mode so that your phone can shine through the paper better. You will be able to see the design with ease.
After you have traced your images, you can remove your paper. Now it is time to line all of your designs so use a dark marker. Pencils, markers, pens, anything will work. Use whatever you want to use. Line all of your images to make sure they pop. Once you have lined your sticker designs, start coloring them. Reference the picture to make sure you are coloring it accurately.
Now it is time to cut all of your images. Make sure not to leave any borders. After cutting them out, you need to take out your packaging tape. Use any clear tape you want just as long as it is clear. Now take out your wax paper and lay it down horizontally.
Place a piece of tape on the sticky side down. On top of that tape, lay out all of your little stickers. Now place another piece of tape on it. Ensure to press it firmly to remove any air bubbles or weird lines. Then you can go ahead and peel off both layers of tape. Trap your stickers between the two layers. Go ahead and cut out your stickers. Make sure to leave a border of tape around each of your images. It is what is going to keep the stickers together.
Repeat this process with the rest of your stickers. You can also make a label for the top of your sticker sheet. It is totally optional. You can use a scrap piece of paper to trace the size of the sticker sheet and then design it however you want.
SECURE THE STICKERS
Secure the stickers by sticking them with the help of tape. Now that the sticker sheet has a sticker label, it is time to place your stickers. If they are big in size, you can do as many rows as possible. Add an extra row if you want to. At the end, make sure to press down each one of the stickers onto the wax paper very well because it is easy for them to fall off otherwise. This method is quite convenient. Whether you have any help or not, anyone can make this easy DIY.
Read Also: 4 Easy Methods How to Make DIY Stickers At Home?
CREATING PUFFY STICKERS
In this method, we are going to create puffy stickers. You can make different doodles and add cute little eyes and faces to them. You can color them by using a Prisma color pencil or any other color pencil you have lying around at your place. Once you have finished the coloring, make them glossy by adding some packaging. Now, flip over your doodles and put some packaging tape on the backside as well to make them bright and secure. Smooth out any air bubbles.
After that, cut out the stickers and leave some borders. Take a double-sided tape that sticks on both sides. And that's it! Your stickers are absolutely ready. If you don't have wax paper or parchment paper, you can use an alternative. Place a packaging tape sticky side up and place another sticky side down, right on top of that. You will be able to put your stickers over and peel them off super easily.
Sticker printers and printing equipment are devices not everyone can afford. Small private business owners, hobbyists, and amateurs often lack the capital to invest in a label or a sticker maker. However, if you know a way to make stickers without printing them, you can save money and have your own custom sticker sheets that fit the need of your business.
Making stickers at home is not an expensive undertaking if you will do it in a proper way. Some people might choose to create stickers using a professional printer because they need durable, high-quality graphical stickers. However, if you need to make stickers for short-term use and want to customize them more, you have little reason not to make your own homemade sheets of stickers with this simple approach.
I am Mason, a Team Leader & Writer, a proactive and collaborative individual who works closely with my team to achieve shared goals. I am skilled in managing projects and am able to lead my team to success by setting clear expectations, providing guidance and feedback, and fostering a positive and productive work environment. I have a deep understanding of printers, sticker printers, label makers, sublimation, and craft markets, and use my knowledge to produce high-quality content that is both informative and trusted for the readers.